Gates, Railings & Fences
Items on this page appear here as a portfolio of my work.
If you are interested in a piece shown here or have a specific
design in mind please contact me.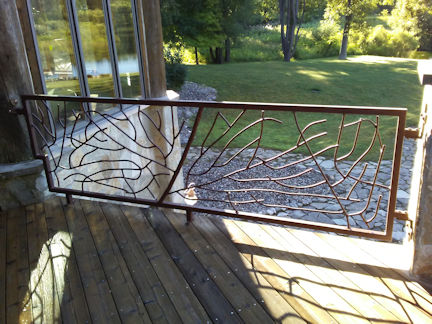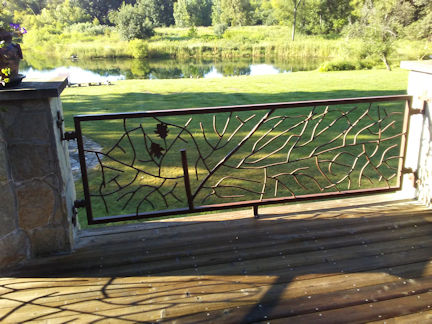 Two panels from an eight panel deck railing project. A total of 68 feet.
All panels are different but all are made to look like tree branches with
a few oak leaves and acorns here and there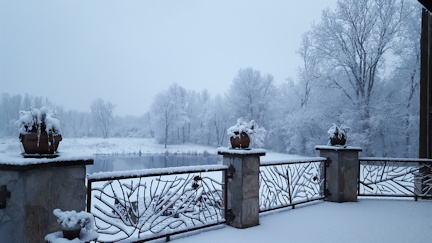 A photo of the railings with a wet heavy March snow.

Hand rail. The curved step was causing people to miss
the step going down. This was built to have them step out
onto the full step. Built on one post, set in concrete.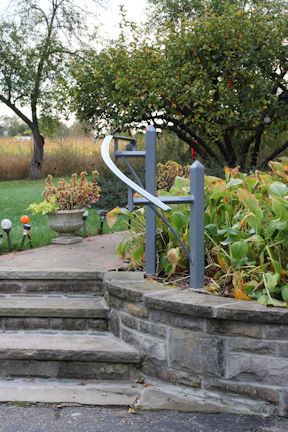 Hand rail. Client wanted someting functional but simple.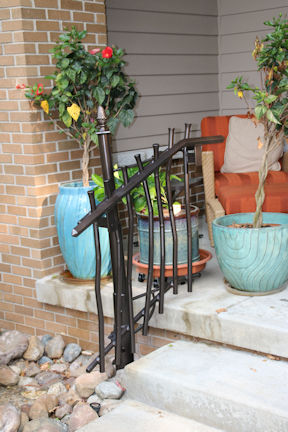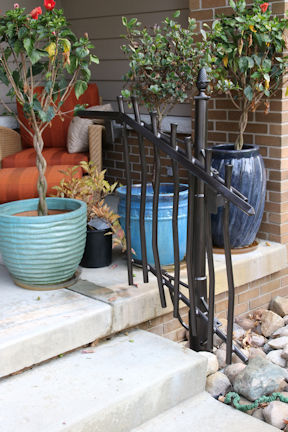 Porch step railings. Each side sits on a single post
anchored in concrete.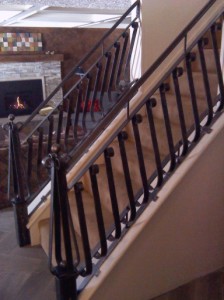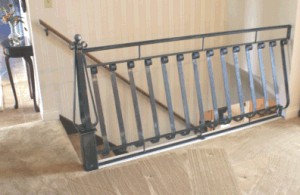 Stairway railings
Lacquer finish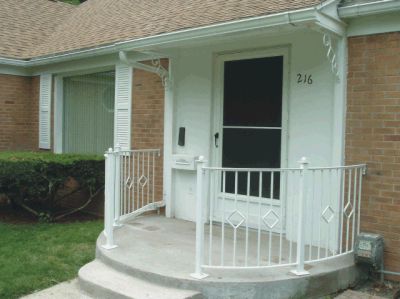 Curved porch railing
Painted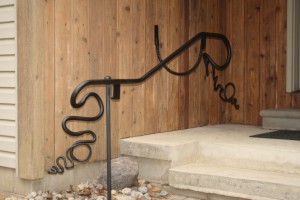 Free form hand rail
Painted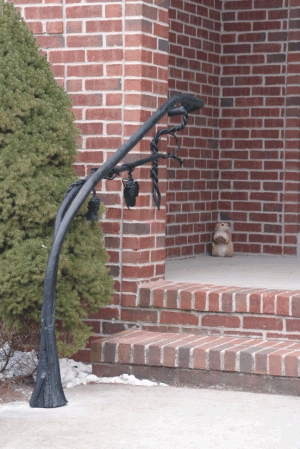 Grape vine hand rail
Painted